2022-10-13
ADDI Medical tecknar distributörsavtal med Medicolle

Medicolle AB har tecknat distributörsavtal med medicinteknikföretaget ADDI Medical kring beslutsstödet HOPE DigiROP för screening av prematura barn med ökad risk för blindhet, ROP (Retinopathy of prematurity).
2022-07-22

NEW SW Version 2.1

DRSplus now with IR (InfraRed) and AI (Artificial Intelligence) and many more new features. Read more here
2022-01-21
Finally, a new REVO 130 with built in Fundus camera.

REVO FC130 is the fastest OCT with built in Fundus camera and many more features, like Biometry and Topography. Read more here
​
| 2020-08-26 | |
| --- | --- |
| We are happy to announce that Medicolle from today is ISO 9001 and 14001 certified. |   |
​
| 2020-01-22 | |
| --- | --- |
| Medicolle introduces DRS plus, a practical and very compact, only 11Kg, fully automatic and very affordable confocal fundus camera. Perfect for optician shops and small clinics. Rent it for 24 or 36 months (contact us for more info). |   |
| 2019-11-29 | |
| --- | --- |
| Medicolle introduces EIDON, the only true color confocal fundus scanner on the market today. | |
2019-08-14
Research Article

OCT Biometry (B-OCT): A New Method for Measuring Ocular Axial Dimensions.
2019-08-14
Research Article
OCT Biometry (B-OCT): A New Method for Measuring Ocular Axial Dimensions.
Bimotery_Article_OCT_B.pdf(1.3MB)
| 2019-07-25 | |
| --- | --- |
| Optopols new OCT, REVO 80 FC receives Award of Excellence! Read more here | |
2019-06-12
Medicolle can now offer rental agreements on any equipment, over a 3 year period. Please contact us for more info!
2019-05-01
Come see us at Ögondagarna in Gothenburg on the 14-16th of May.
2019-04-04
We are happy to present a new OCT with a 12.3MP Fundus camera integrated, from Optopol: The REVO FC
As usual it's fully automatic and very simple to use.
More info REVO FC
2019-04-01
Article in Di: Optician's warnings: Children looking at screens get eyes like a 40 yr old.
Read full article here (in Swedish)
Our Righton Acumoref 2 is the only Autorefractor/keratometer that analyses this to give you a graphical chart which is easy to interpret.
Read more here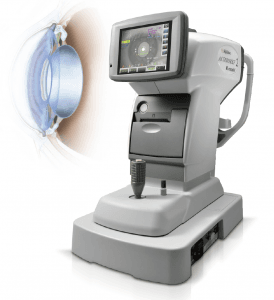 2019-03-01
NEW – Retinomax 5 and K-plus 5.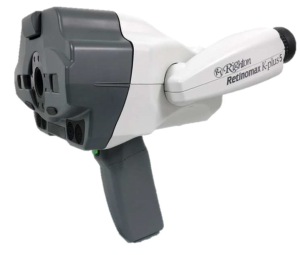 2019-01-12
Utmärkelsen Årets optiker beviljades Timo Juurinen, en mångsidig förnyare av branschen, medan utmärkelsen Årets syninsats gick till synundersökningskonceptet Ocusweep som införts på bred front och som också spås bli en internationell exportframgång. Branschen ser många nya möjligheter i de stora förändringar som sker inom både varuhandeln och hälsovården. Läs hela pressreleasen här på svenska:
2018-11-30
NEW – Retinomax Screeen with foldable LCD screen.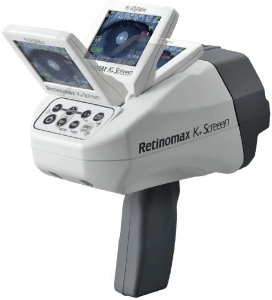 2018-09-10
Please visit us at the Swedish Ophthalmological Conference at Stockholm Waterfront on 8-10 of Oct, Stand 21: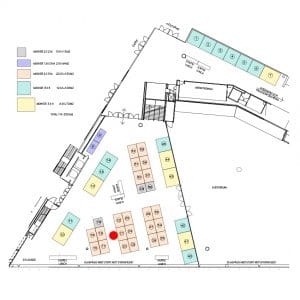 2018-08-28
Welcome to Ögondagarna, where you can find us between 29-31/8.
2018-08-14
Come see us at Optikmässan 24-25 of Aug. We will have a special focus on EasyScan this time and Erik van Dijk, CEO, will be joining us in our stand. Ocusweep will also be at the show with a dedicated stand and we will show the product in both stands.
2018-04-05
We have added an outlet page, where you can find used and refurbished equipment at attractive prices.
2018-02-13
We are happy to introduce Optopol OCT, REVO nx, the fastest OCT on the market.
2017-11-22
Ocusweep is presented in an article in the Swedish "Optik" magazine.
Download the full story here: Optik No. 11 -2017
2017-10-12
Medicolle receives award "For best clinical paper" on the subject – "How to avoid vendor locking effects associated with procurement", presented by Anders Fransén at the MedTech days in Västerås – Medicinteknikdagarna- 2017
We would like to thank all the visitors and the team that arranged this very interesting meeting and hope to see you again next year at Medicinteknikdagarna 2018, Umeå.
2017-10-08
Come see us at "MT dagarna 2017", booth 29 and our session in room 301 at 13.45 on Tuesday.
http://medicinteknikdagarna2017.se
Program: MT dagarna Program PDF
2017-10-04
Record 12 clinical studies on improving cataract surgery outcomes with Cassini® to be presented during ESCRS
Twelve clinical studies on improving outcomes of cataract surgery with Cassini, a novel diagnostic platform based on multi-color LED technology, will be presented at the upcoming ESCRS meeting in Lisbon, Portugal from October 7-11, 2017. The studies cover a wide range of research interests, including measurement of the posterior cornea, femtosecond laser assisted arcuate incisions for treatment of astigmatism and comparative studies of Cassini and other diagnostic technologies.
2017-07-21
Konan Medical's EvokeDx®, the Next Generation VEP + ERG Vision Diagnostics Platform, Achieves the CE Mark Including Glaucoma Diagnostic Indication
2017-07-07
Welcome to the new Medicolle Website published 2017-07-07. We hope you appreciate the new modern and responsive design and find it easy to locate the information you are looking for. Thanks to the responsive design, the webpage now works fine and adapts to any mobile device as well.
There are many things we want to add here and there will be a constant development, so please drop by from time to time to see what's new. Any significant change will be announced here on the News section as well.
Language: As we work with several international manufacturers and all four Nordic countries, we started with English, which most people understand, but we are planning for a Swedish version as well, which will come in due time.
Medicolle has a large number of products and we aim to add them all here, but initially there may be products you can't find, so please contact us if you need more information of any kind, or simply if you want to comment on the website and help us improve it even further.